24 Sep

National Flight Academy Hosts Girls in Aviation Day Event

Media Contact:
Katie King
EW Bullock Associates
850-438-4015

National Flight Academy Hosts Girls in Aviation Day Event
Saturday, October 5 from 9:30 a.m. – 2:30 p.m.
Pensacola, Fla. – (September 24, 2019) – The National Flight Academy will be hosting a Girls in Aviation Day event on Saturday, Oct.5, from 9:30 a.m. to 2:30 p.m. This event is open to students in 3rd – 12th grade, but seating is limited to the first 100 registrants. The cost is $30 per person, with lunch included.
Girls will rotate through four different educational spaces in the National Flight Academy to learn about the forces of flight, participate in hands-on activities, such as building their own hovercraft, and team up for aviation-themed scavenger hunts. Finally, they will fly simulators in pilot and copilot teams. The event will conclude with a graduation ceremony and guest speaker.
The Girls In Aviation Day guest speaker is Major Kristin "Tally" Hollrith. She is a member of the 301st Fighter Squadron "Kats" and flies T-38s as an Adversary Air Instructor Pilot, supporting the F-22 Formal Training Unit. She is a 2006 graduate of the United States Air Force Academy and has over 2000 hours flying the T-6, F-16 and T-38, both in training and combat. One of her most notable flying experiences was while she was a part of the 77th Fighter Squadron where she deployed in support of combat operations during Operation Inherent Resolve. Kristin is married to a fellow fighter pilot, Major Paul "TONE" Hollrith, they have two children and two dogs.
All registrants will receive a pink Girls in Aviation Day drawstring backpack, "Aviation for Girls" magazine and other National Flight Academy giveaways. All Girls Scouts will receive a free GIAD Girl Scout Patch.
Girls in Aviation Day is a worldwide event with activities planned by Women in Aviation International chapters in the United States and around the globe. Now in its fifth year, Girls in Aviation Day is designed to introduce and educate girls 8 to 17 years of age on the many career choices and lifestyle possibilities offered by the aviation/aerospace industry.
Register here. The online registration deadline for this event is September 25 at 5 p.m. A $30 advanced registration fee is required, limited to the first 100 registrants.
REQUIRED MEDIA NOTE: If you wish to attend the Girls in Aviation Day event, please contact Malerie Shelton at 850-308-8937 or email mshelton@navalaviationmuseum.org to coordinate media escort onboard NASP by 4 p.m. on Wednesday, October 2.  
About the National Flight Academy
The National Flight Academy, located aboard Naval Air Station Pensacola in Pensacola, Florida, is designed to address the serious concerns of declining Science, Technology, Engineering and Math (STEM) skills and standards in our country. The Academy's mission is to inspire students who subsequently return to their parent schools and seek out the more challenging courses in Science, Technology, Engineering and Math.
The NFA is a self-supporting, tuition-based educational program. We welcome support from individuals, corporations and foundations for both our scholarship program and general operation funds. The National Flight Academy, a program of the Naval Aviation Museum Foundation Inc., is authorized but not endorsed or funded by the U.S. Navy or U.S. Government.
For more information about the National Flight Academy, visit http://www.nationalflightacademy.com or find us on Facebook, Twitter and Instagram.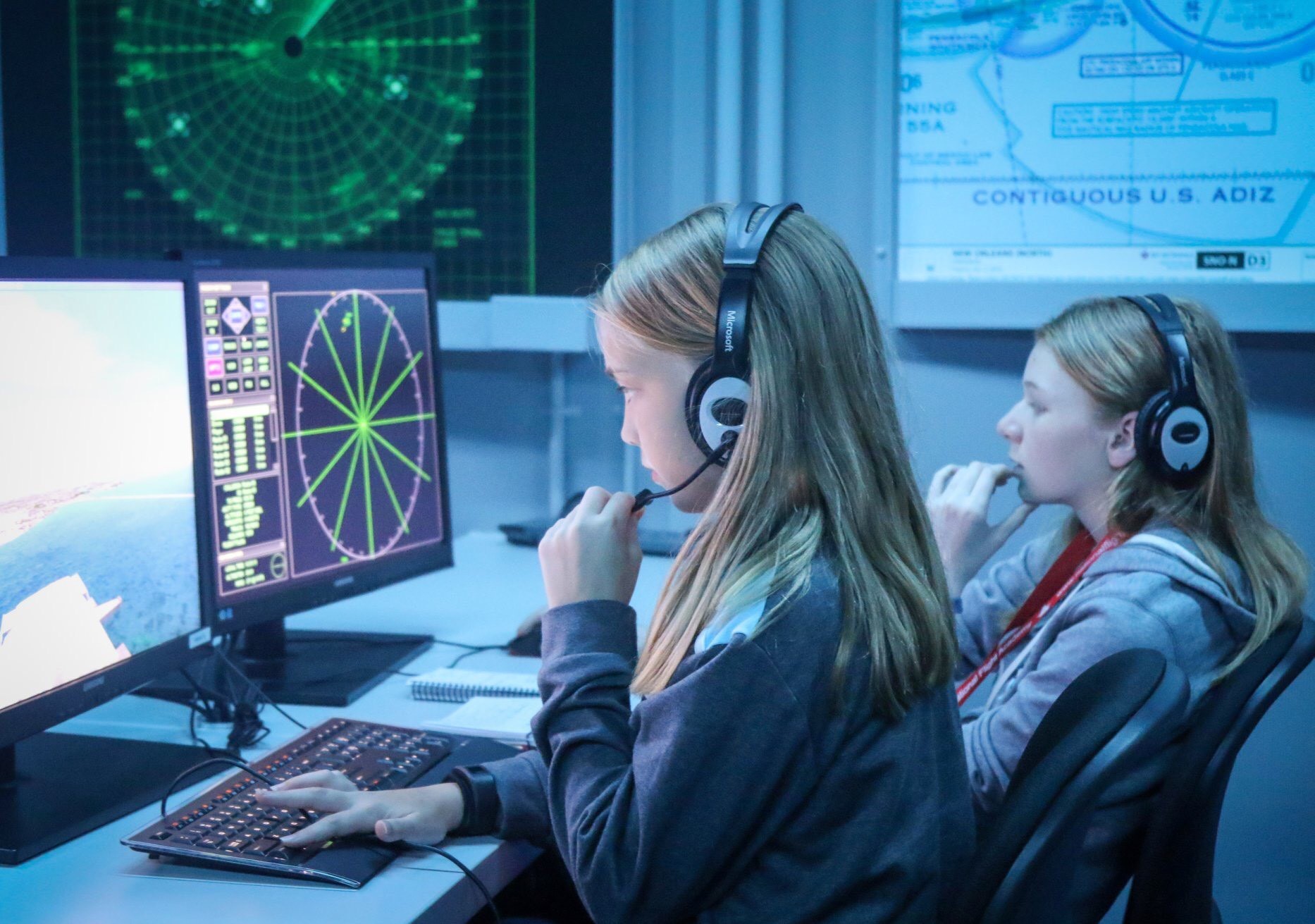 If you would rather not receive future communications from EW Bullock Associates, let us know by clicking
here.
EW Bullock Associates, 730 Bayfront Parkway Suite 5, Pensacola, FL 32502 United States