09 Sep

Pensacola Beach's Biggest Annual Foodie Festival Moves to October

Media Contact:
Katie King
EW Bullock Associates
850-438-4015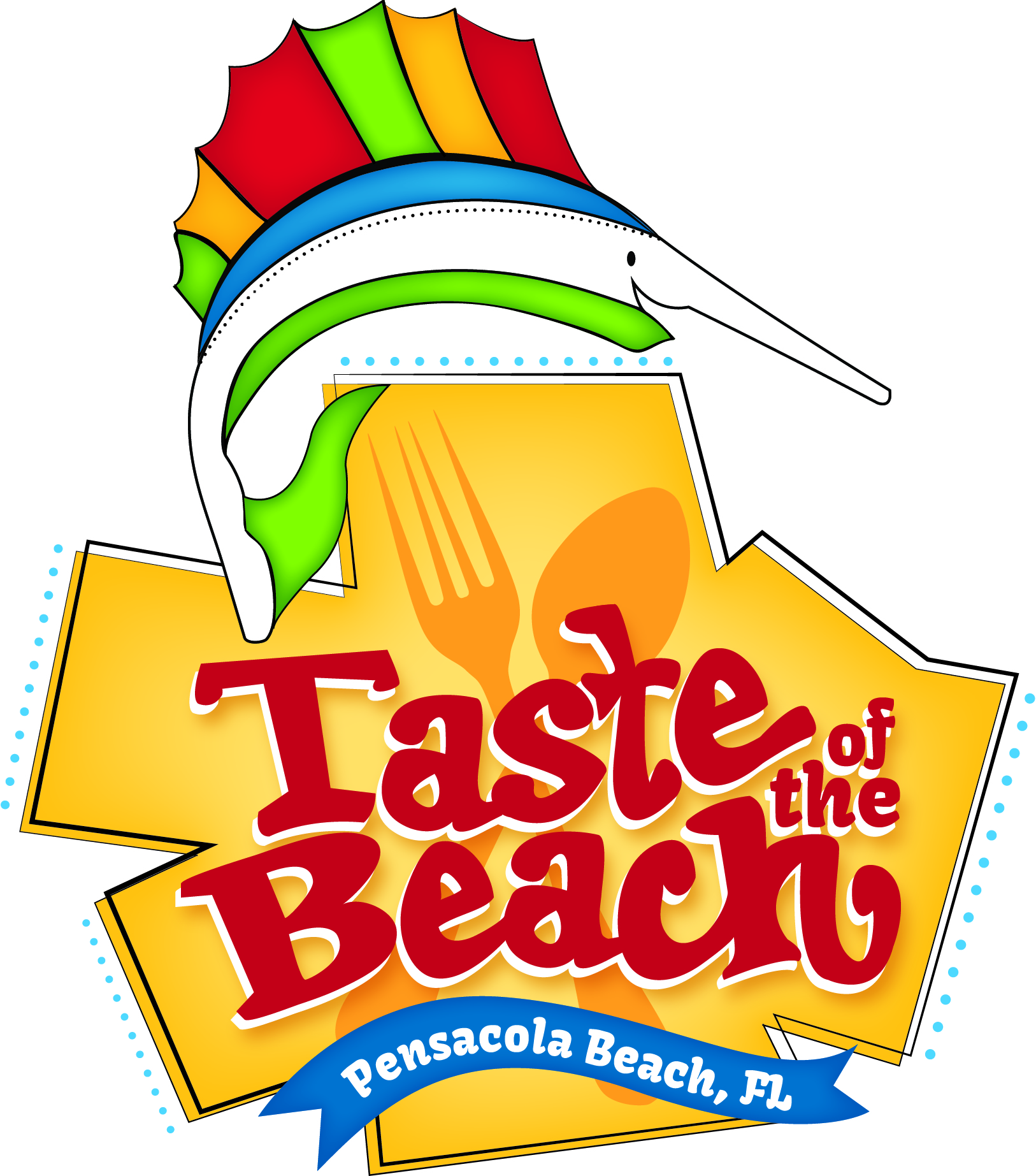 Pensacola Beach's Biggest Annual Foodie Festival Moves to October
Friday, Oct. 18 and Saturday, Oct. 19
Pensacola, Fla. (September 9, 2019) – It's Florida's best seafood meets Florida's best beach at the 12th annual Taste of the Beach event on Pensacola Beach, and this year the festival is moving to October to take advantage of cooler weather.
Presented by the Pensacola Beach Chamber of Commerce, the annual foodie festival showcases taste-tempting coastal delights made by Pensacola Beach's favorite restaurants.
New this year, the 12th Annual Taste of the Beach kicks off Friday night, October 18, 2019, with a special progressive VIP Dinner that will transport diners to four of the island's best restaurants via trolley.

The 2019 VIP Dinner will showcase the following restaurants:
1. Appetizer – Frank & Lola Love Pensacola Café at Margaritaville Beach Hotel – Chef Eric Troup
2. Soup/Salad – Flounder's  Chowder House – Chef Dennis Moore
3. Entrée – Hemingway's Island Grill – Chef John Smith
4. Dessert – Crabs We Got 'Em – Chef Jere Doyle
For more information about the VIP Dinner menu, trolley times and ticket purchasing, please visit the Chamber's website here: tasteofpensacolabeach.com/vip-dinner. Tickets are $75 per person and seating is limited, so purchase tickets in advance.
Saturday's outdoor event brings festival-goers right down to the sandy shoreline of Pensacola Beach for a daylong celebration of all things Southern, seafood, savory and sweet. We're talking feet in the sand, crashing waves, sunshine and shrimp. So if you're a Gulf Coast seafood junkie, you're not going to want to miss it.
The festival opens at 10 a.m. at Casino Beach, when about two dozen of the beach's favorite casual and fine dining restaurants, stationed in booths overlooking the Gulf of Mexico, begin serving sample-size portions of their signature dishes for $5 each throughout the day.
The menu changes every year, but you'll always find plenty of seafood options as well as landlubber fair such as sliders, sandwiches and sweets. And yes, beer, wine and frozen alcoholic concoctions will also be available for purchase.

Kicking off the festivities at 11 a.m. is the Chef's Challenge competition. Although every cook is accustomed to intensity in the kitchen, add to that the pressure of a live audience who's judging your abilities, and it's enough to make even a seasoned pro sweat.
Six island restaurant chefs will be pitted against one another to see who can create the best seafood dish in less than an hour using a secret ingredient. Stay tuned to find out which restaurants will be competing this year! In year's past, the secret ingredient has included Cracker Jacks, candy corn, and Goldfish. The winning chef will walk away with a trophy and bragging rights for the year.

At noon the Amateur Team Cook Off challenge begins, where several teams of three compete to create a seafood dish using a secret ingredient in a timed cooking competition.
Following that, the Pensacola Beach Specialty Chefs headline this year's Taste of the Beach at 1 p.m. to spice up the food and crowds with simultaneous live cooking demonstrations.
This year's Specialty Chefs include: Chef Jere Doyle with Crabs We Got 'Em; Chef John Lipkowitz with Casino Beach Bar and Grille; Chef Ted McCrary with Café Nola; Chef Dennis Moore with Flounder's Chowder House; Chef Jeffrey Newbill with Peg Leg Pete's; and Chef John Smith with Hemingway's Island Grill.
The specialty chefs will have an hour to prepare and show off their dish to thousands of hungry, mouth-watering attendees. Heads up though! Only festival goers with pre-purchased wristbands get to taste the dishes! So, hint hint: if you're wanting an opportunity to actually sample each specialty chef's dish — attendees have the option of pre-purchasing wristbands for $25 here. Don't miss out!
From 3 to 5 p.m., festival-goers can sample nearly two dozen beers from six different breweries. Wristbands can be purchased here for $15.
Local band Platinum Premiere takes the Gulfside Pavilion stage at 4 p.m. to play classic hits to wrap up the festival, which closes at 6 p.m.
Guests are encouraged to view the live cooking demos, competitions and entertainment acts while strolling around the grounds, enjoying the signature dishes, beer, wine and frozen drinks for sale.
Taste of the Beach—it's a foodie paradise wrapped in a beach paradise and garnished with live entertainment, demonstrations and cook offs. Don't miss out this October.
Taste of the Beach is one of several festivals and events presented by the Pensacola Beach Chamber of Commerce, Inc. The Pensacola Beach Chamber is a not-for-profit corporation committed to promoting, advancing and stimulating civic, business, commercial interests and the general welfare on Pensacola Beach. Sponsorship opportunities are available upon request.

Sponsored By:
ResortQuest By Wyndham Vacation Rentals; Jet 100.7 FM; Nash 102.7 FM; News Talk 1370 AM;  Soft Rock 94.1 FM; Sunny 105.7 FM; Cat Country 98.7 FM; WEAR TV; Pensacola News Journal; Pensacola Beach RV Resort; Cheney Brothers; Water Street Seafood; Lewis Bear Company; Visit Pensacola; Santa Rosa Island Authority
VIP Dinner Chef Jere Doyle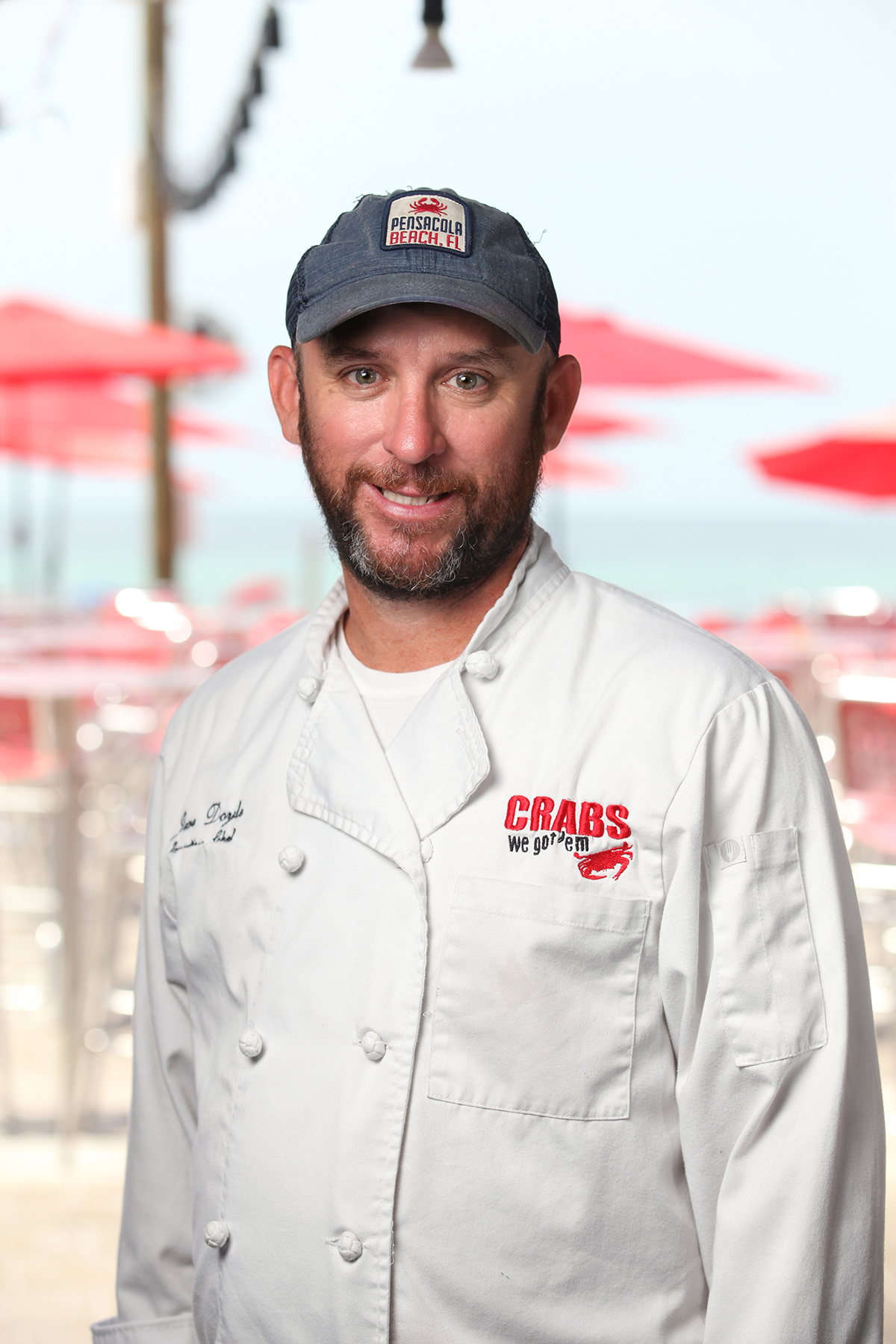 VIP Dinner Chef Dennis Moore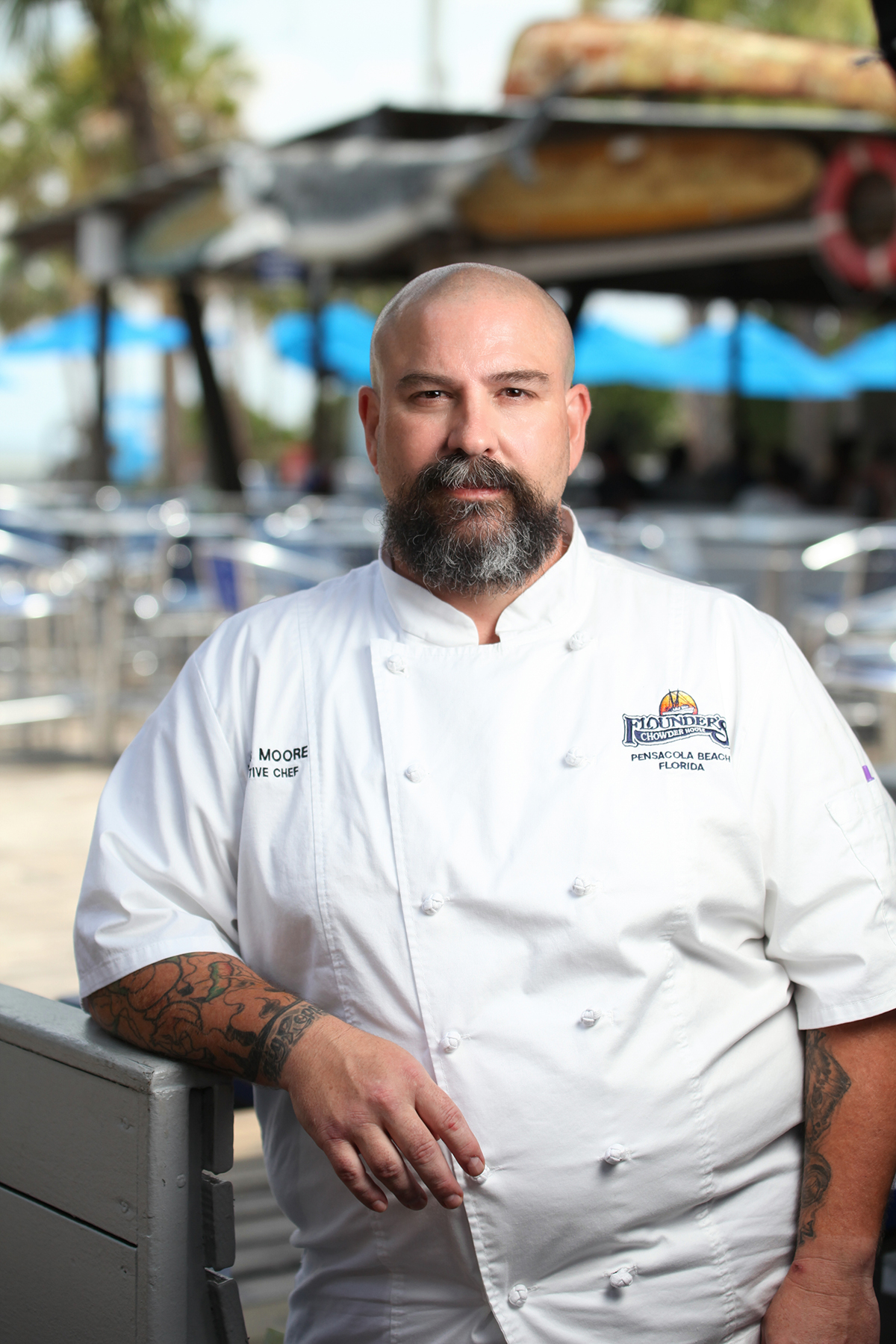 VIP Dinner Chef John Smith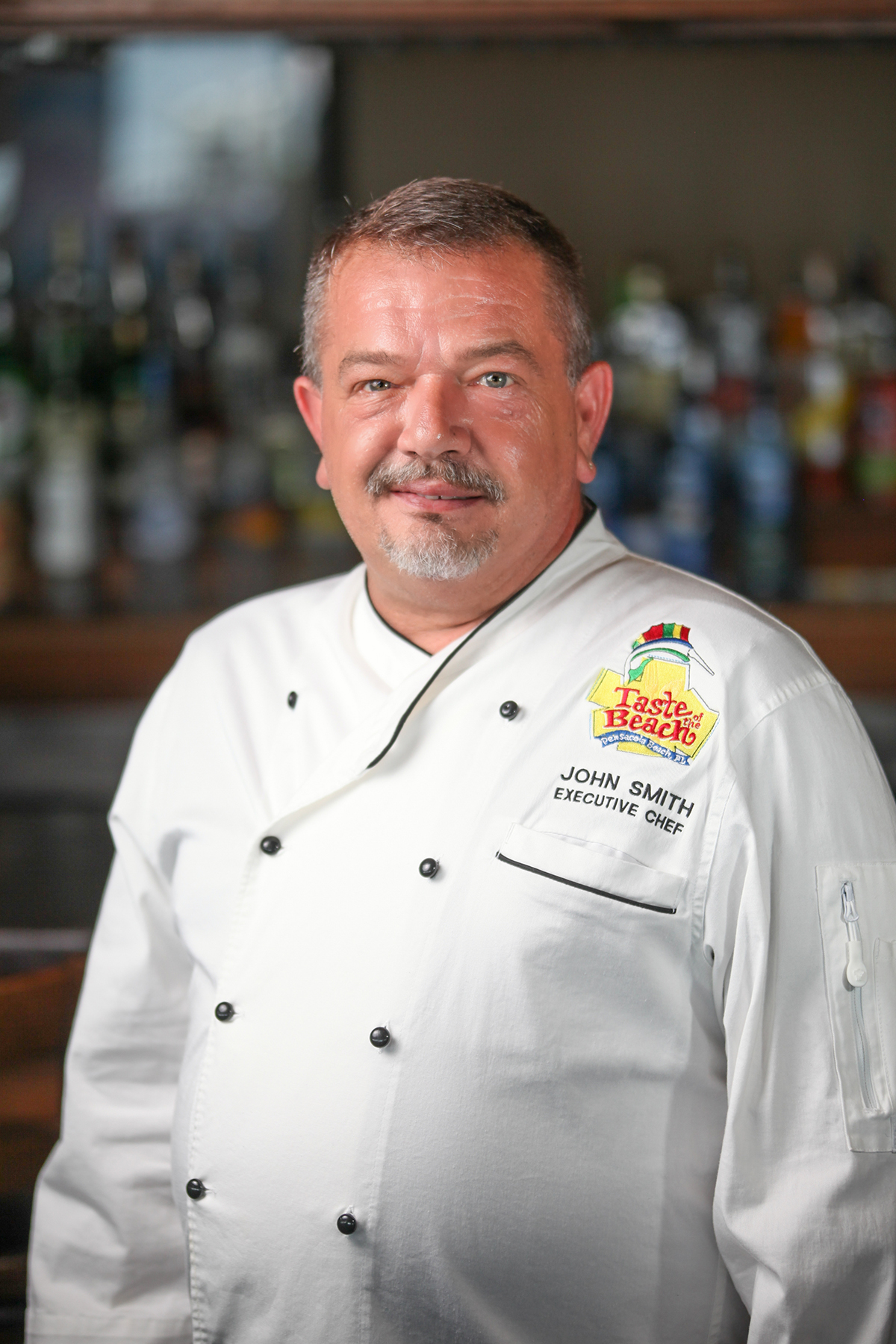 VIP Dinner Chef Eric Troup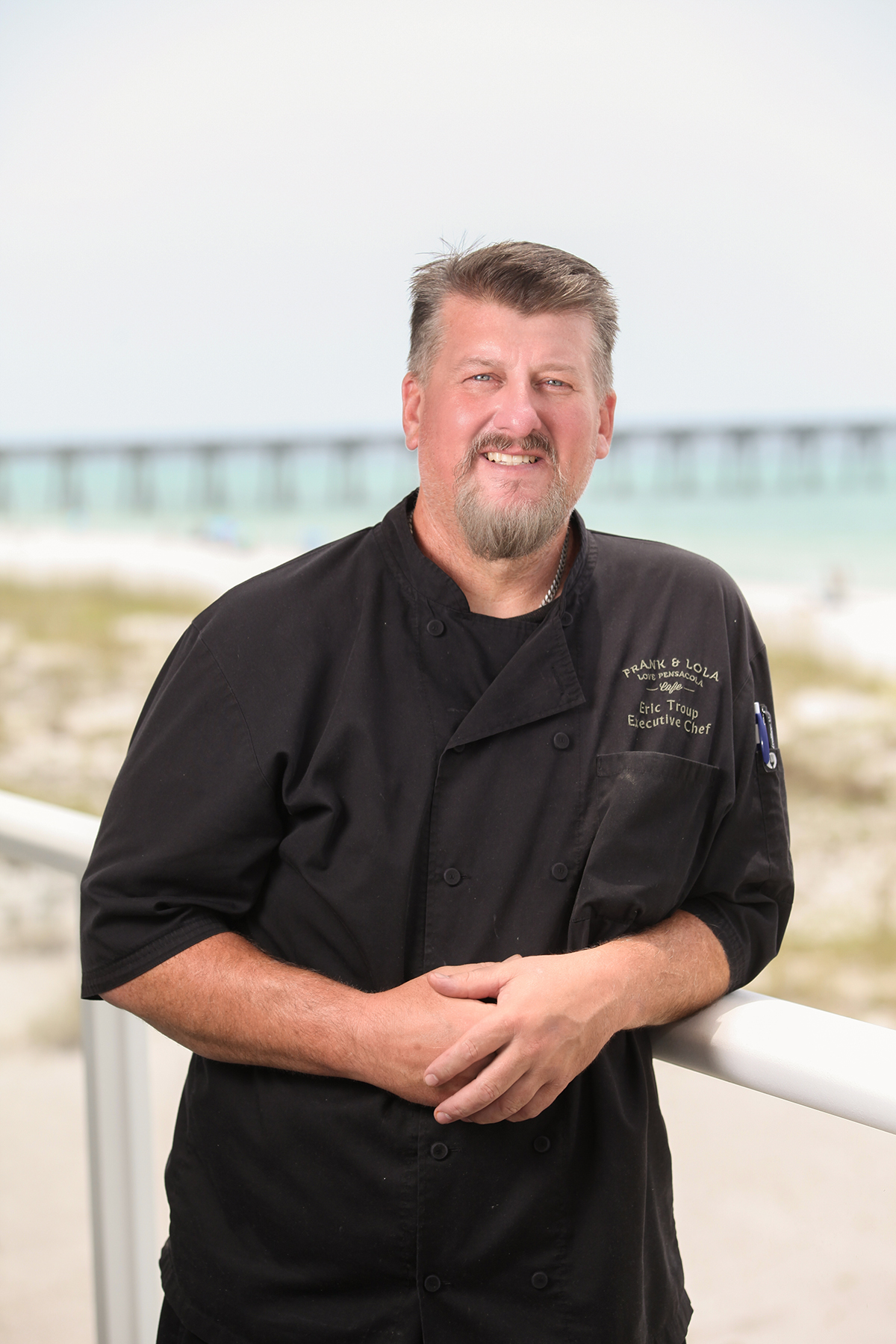 ###